#TechToolTuesday: GifCam
There's no denying that the humble animated gif has made a comeback in a big way. Rising from the much maligned morass of ugly geocities websites, animated gifs have become near ubiquitous on the online space, fueling large internet enterprises like Buzzfeed or Tumblr. But gifs aren't just for amusing cat animations or viral #whatshouldwecall blogs. They can be used as a quick and dirty tech how-to, a surprisingly engaging ad, or previewing videos/media in an e-mail newsletter.
There are many tools for making animated gifs (including a previous #techtooltuesday on Vine), but GifCam stands above the rest with its intuitive and simple interface, it's versatility, and it's price point: Free.
GifCam is an app that can record anything that is happening on your screen. The app works like a camera that hovers over all your open windows. Just move it over the desired location, adjust the size of the frame, and record the desire area.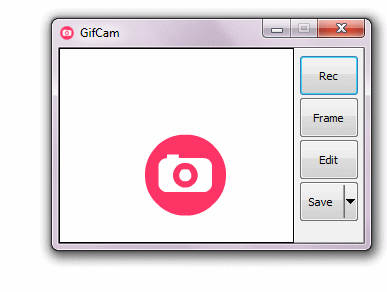 Bahrania Apps gives a pretty great run down of all the simple but powerful features which include automatic frame delays when the app detects identical frames, as well as using transparent pixels to only capture the changing pixels from frame to frame, all of which helps reduce the size of your overall gif file. No one likes to wait for your gif to load onto their screen.
For-profit and Non-profit organizations alike are regularly using gifs to engage their audiences. Here are a few great examples to get your juices flowing:
West Elm used this gif in a recent e-mail newsletter to customers. The animation is subtle but grabs your attention.
The Chronicle of Philanthropy recently included this quick-and-dirty how-to instructions for making sure their readers knew how to insure the newsletter wouldn't end up in their spam folders.
On Free People's blog they featured this charming gif on using ingredients from the summer CSA to make delicious sandwhiches.
Complex Media's City Guide helped capture the kinetic energy of mixology in their rundown of cocktails in NYC.